To live in Paris with a dog could be a nightmare a few years ago… fortunately, it isn't anymore! Here's some basic rules you should know that will ease your everyday life.
Surely, the chores of taking out your dog remains, but Paris has, for a few years, made a consequent amont of efforts in order to make man's best friends happier.
Therefore, we made you a guide of the parks along with their specificities.
Of course, everyone does not live near the Bois de Vincennes or the Bois de Boulogne, but it is still convenient to know that they don't oppose any limits !
Some parks chose to transform their spaces to make them more welcoming to the dogs and their owner.
If you live in the 14tharea, do visit the Square Jacques-Antoine : it is the first canine park in Paris ! And it is open 24h/24 ! This 845 meters long's park will make your dogs feel at home and make friends they'll keep for a walk if not for life.
In the same spirit, the Square Saint-Eloi, in the 12th area, counts a training area for dogs, including the show jumping.
In the 15th, the Parc Georges Brassens proposes an itinerary for dogs with the « Allée aux chiens ».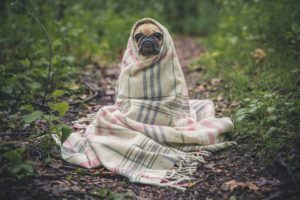 A consequent number of parisien places will keep some space for your dog :
–     Some of the aisles of Jardin des Halles the in the 1st area.
–     In Parc Monceau in the 8th, only the Ferdousi and Comtesse de Ségur aisles will allow dogs.
–     Some aisles of the Parc Montsouris in the 14th ;
–     The peripheral aisles of the Parc des Buttes Chaumont in the 19th.
–     The borders of the Champs de Mars park or the Jardin du Luxembourg.
Here's a full list of the green places and parks open to dogs and their restrictions.
Careful, the rule is to watch your dog and to keep him on a leash !
Do not forget to pick the excrements otherwise you'll have to pay 35€.
Also, they are not allowed in stores.
Finally, if your dog is no teddy (more than 6kg), do not forget to buy a metro ticket before taking your train.