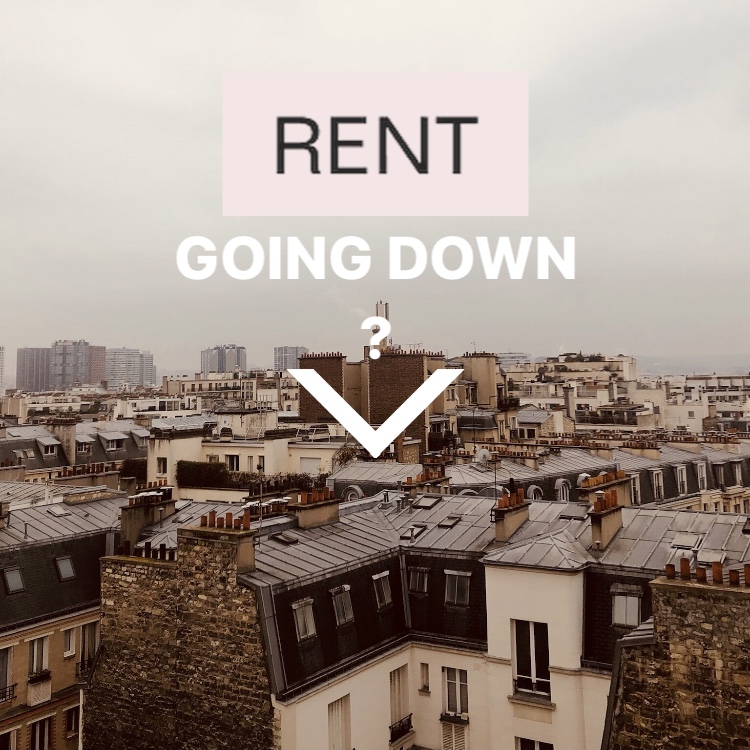 In the course of 2021, studies showed that real estate searches for Paris dropped significantly. Areas such as Brittany for instance were on a high rise. One could think that since Parisians were "deserting" the capital for more green or blue, the housing market should have been more accessible to those who decided to stay or those who chose to settle there.
Well, that did not happen… or at least only temporarily. Surprisingly, rent prices in Paris have never been higher than they are now!
It all started with a promising trend for tenants. Indeed, rental prices suffered their first decrease in over 20 years during the first and second lockdown in 2020. A lot of people were traumatized being locked-in for months in their tiny apartments. And decided to leave the City of Lights to find bigger ones or even houses, that they could never even dream of having in Paris. This had a strong effect on provincial rental markets, bringing consequently local rent prices up.
However, looking at the bigger picture, the "COVID decrease" in Paris was nothing compared to the 26% rise of the 10 past years…
Moreover, since life has taken its (almost) normal course again, rents have risen consequently in Paris to compensate the losses that some landlords had to put up with for nearly a whole year.
In rent-capped areas, such as Paris and some close suburbs, the maximum price paid for a meter square is set by local authorities. That is how they prevent soaring prices. But even those have risen in average by 1,5%. Rents are rising in all arrondissements, and the line becomes thinner and thinner in terms of price differences. Indeed, a lot of popular / peripherical areas display big jumps, showing a smothering trend on prices.
Additionally, since COVID restrictions are fewer, foreigners and expats are coming back to Paris as company transfers start again. And we can definitely witness that they are adding up to the pool of an already very strong demand. Even if they usually stay away from vibrant / popular areas and turn to safe bets, such as the West of Paris.
All in all, it seems that the Parisian rental market is reaching again a balance. And it is now confirmed that, unfortunately, tenants' hopes were illusory. And that eventually, rents will remain extremely high in Paris…