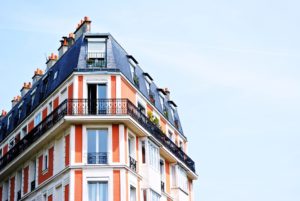 When you sign a lease contract, there is an agreement between the tenant and the landlord. Indeed the tenant commits to paying the rent as fixed in the contract whereas and the landlord commits to giving the tenant private tenure of the property.
In France there are several types of lease contracts. SOFIME Relocation gives you all the details about those:     
→ Personal lease for primary residence called "Bail loi Alur"
It is the most common lease in France. First it is a lease contract you sign in your name. And secondly, it applies to the situation where the apartment / house will be your primary residence. This contract is defined and controlled by the law in order to protect the tenants. As a consequence, there can be no tricky clauses. Of course as long as you see written on the contract "loi Alur 1989". 
Agency fees are regulated by law (maximum 12 euros per m2 for the lease writing, and 3 euros per m2 for the check-in process).
The deposit is limited to 1 or 2 months rent. Moreover the rental length in time is regulated, as well as the rules applying in case of departure. Those conditions depend on the fact that the apartment comes furnished or not.     
 →
Company lease, called  « Bail Code Civil – Bail société" 
This type of lease applies to situations when the company rents the apartment / house for its employee. This type of lease is not regulated by law, which means anything can basically be written. That is why it is important to read carefully all the details of the contract, so that you are fully aware of all special conditions.     
→
Secondary residence lease called "Bail Code Civil – résidence secondaire"
This type of lease applies only when you rent an apartment / a house as a secondary residence. It means you own or rent another place as your primary residence. The terms of the contract are freely defined between the landlord and the tenant, just as for the company lease: rent, notice period, rental length etc.